Stock Image & Video Distribution Platform
Let us handle your microstock photo distribution.
Upload images to Dropbox once, and we will upload them to all of your stock sites at once.
Distribute your images to multiple stock sites with a single click, with our FTP, FTPS & SFTP delivery system, stop wasting time and start selling more on multiple stock agencies with upstock.guru.
How stock image distribution works
Upload to multiple stock sites at once, with our FTP, FTPS & SFTP delivery platform
Upload files to Dropbox
Upload all your stock submission files to your dropbox account
---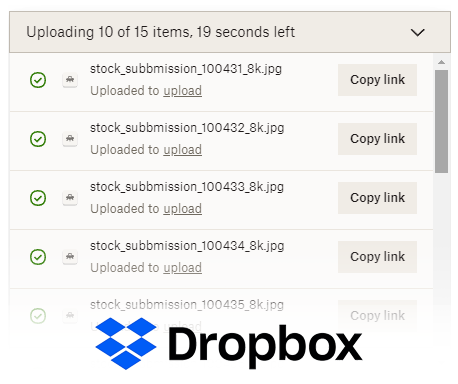 ( upstock.guru is not affiliated with Dropbox )
Create an upload batch
Select all the files you want to distribute to your connected stock sites
---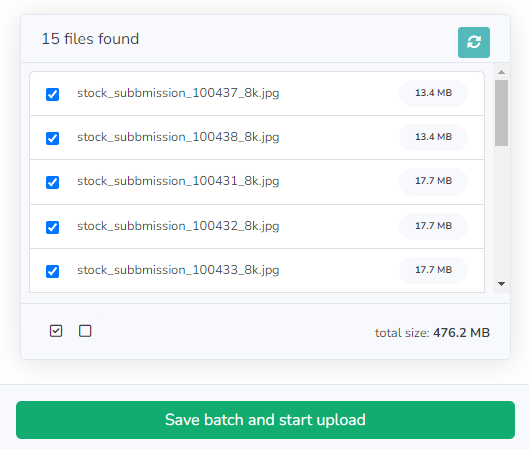 Our system will handle the rest
Our distribution system will upload your files to connected FTP, FTPS & SFTP servers, and will generate a report for you
---
( files will be deleted from dropbox to save space )
Stock sites FTP, FTPS & SFTP server management
Our unique server management system is perfect for stock sites distribution, custom servers supported as well
---
Upload history and stock sites distribution reports
Upload history for each batch, server and file, with real time file upload progress
Free for average contributors with all features included
All accounts receive 2GB bandwidth each month for free, large contributors can purchase additional bandwidth
For small contributors
Best suited for images
Upload to FTP, FTPS & SFTP
Non-Expiring
For medium contributors
Best for images & videos
Upload to FTP, FTPS & SFTP
Non-Expiring
Professional package
200GB
For large contributors
For large amount of images & videos
Upload to FTP, FTPS & SFTP
Non-Expiring
For large agencies and teams
For huge amount of images & HD videos
Upload to FTP, FTPS & SFTP
Non-Expiring
* The optional purchased bandwidth package is non-expiring, it will not reset, will be used only after you exceed the free bandwidth limit